M a r k e t N e w s
Global Recycling Day Reminds East Africa to Grow Economy
Posted on : Wednesday , 31st March 2021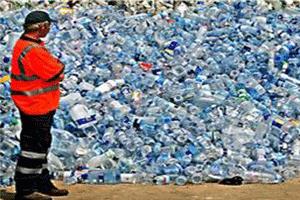 The Global Day of Recycling, celebrated on 18 March, offered the opportunity to reflect on how the prosperity of Africa should be promoted through inclusive growth of economies, while reducing the environmental impact of packaging waste.
Coca-Cola Beverages Africa (CCBA) has made its aggressive recycling targets a top business priority, along with key success indicators for growth and profitability, according to Coca-Cola Chief Executive Officer and Chairman James Quincey.
We measure our business success not only in terms of growth and income, but also in terms of doing business the right way - by adhering to our values and pursuing solutions that favour not only us, but future generations as well.
Profitability is essential, but not at the expense of quality. He said, "We don't think there is any way to do business then the right way."
The Covid-19 pandemic has refocused attention on sustainability, in addition to its catastrophic human and economic costs.
The experience of mass human vulnerability to natural disasters has reminded us that if we are to survive as a species, we must live in harmony with the natural environment.
"The crisis has shed a light on the interconnected nature of our society, and the lessons to be learned must be implemented to help us emerge stronger and get to a more prosperous and inclusive economic future," Mr Quincey said, adding that Covid-19 has highlighted the urgent need for collaborative, cross-sector solutions to climate change, plastic waste, and other important environmental and social issues.
The company's dedication is to invest in the environment and packaging in order to help solve the world's packaging crisis.
The Coca-Cola Company and its bottling partners are setting an industry standard by committing to "help collect and recycle a bottle or can for every one we sell by 2030."
"We want to support the waste management goals of local government through more accessible recycling and by 2030 to achieve 100 percent recovery and recycling," he said.
Furthermore, they plan to make all of their plastic packaging globally 100% recyclable by 2025, and use at least 50% recycled material in their packaging by 2030.
Holistic solutions to issues like packaging waste necessitate cooperation, and it is vital that we work together to ensure the circular economy's transition, inclusion, and sustainability across the continent.
Governments, on the other hand, can help by establishing an encouraging regulatory climate to encourage sustainable practises, according to Mr Quincey.
Regulators are also important in promoting public-private collaborations, developing packaging standards, and guiding policies that foster the circular economy's development for greater economic inclusion.
However, efficient implementation necessitates a high degree of cooperation.
He said, "We agree that the idea of Extended Producer Responsibility (EPR) is the most effective way to help the circular economy."
The circular economy is allowed by paying EPR fees and aiming to use recycled plastic more often, even though it costs more than virgin plastic.
PETCO is a great example – in 2004, this model was launched as a PET bottle collection and recycling initiative in South Africa. It has been founded in Kenya and Ethiopia since then.
Coca-Cola Kwanza in Tanzania has also partnered with other soft drink manufacturers in Tanzania to register the local PET Recycling Company (T) Limited (PETCO Tanzania) that will start soon, in addition to facilitating recycling of more PET bottles than those sold on the market in 2020.
Source : www.africanow.co