M a r k e t N e w s
De La Rue Kicks off Major Partnership with Kenyan Government on Security Printing
Posted on : Thursday , 1st August 2019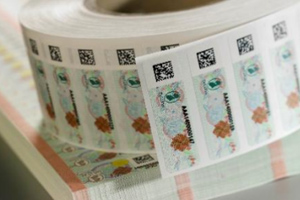 De La Rue plc ("De La Rue" or the "Group") will be bringing its security printing expertise to Kenya with the start of its joint venture with the Kenyan government on its currency and secure printing site in the Republic of Kenya, Nairobi.
Recognised as the world's largest commercial currency and security printer, De La Rue with this new joint venture aims to strengthen and build on the Group's existing long-term strategic relationship with the Kenyan government.
This particular project in Nairobi will become a centre of excellence for banknote production and security printing as edged out in De La Rue's manufacturing restructuring which is close to completion.
The agreement terms state that the National Treasury of Kenya (the "Treasury") has a 40% stake in De La Rue's wholly owned subsidiary, De La Rue Kenya EPZ Limited.
De La Rue will appoint three of the five directors from the joint venture's board and will continue to operate and manage the business on a day-to-day basis.
The Treasury has nominated Mr Samuel Kairu Njonde as the first chair of the board and the cabinet secretary for the Treasury will be one of the five directors.
The facility is the only factory in Africa to have the highest security accreditation (ISO14298 CB) and has an employee base of around 300 people locally and will cater to the domestic and export markets.
De La Rue has a lengthy history of providing African governments with currency and identity alternatives, and this joint venture enhances the position of the group in East Africa and is consistent with its strategic goal of developing worldwide alliances.
Martin Sutherland, chief executive officer of De La Rue speaking on the recent developments said, "De La Rue is delighted to have extended our longstanding relationship with the government of Kenya into an ever closer partnership. The joint venture fits with our strategy of expanding into key growth markets through long-term partnerships and local investment. We are also encouraged about the growth potential and feel that the facility and the joint venture have an exciting future."
Source : Print Herald East Africa