M a r k e t N e w s
Packaging Companies Facing Increased Demand in East Africa
Posted on : Friday , 15th June 2018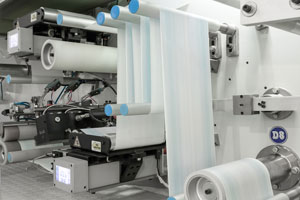 The digital revolution has made a huge splash in Kenya, as it has in most parts of the world. This has led to big changes in the printing industry in East Africa as a consequence. There has been a big emphasis put onto packaging operations instead, as the industry itself has had to contend with increasing demands of late.
"With digital age, there is more market in packaging. The growing middle class in countries like Kenya has increased the demand for fast moving consumer goods and these have to be well-packaged," said Lau Larsen, the managing director of printing and allied industries technical services provider, Gazelle Limited.
The growing middle-class demographic has done enough to encourage companies participating in the trade to shift their focus to packaging as demand continues to grow steadily. Falk Sparbert, Sr sales manager at Koenig & Bauer Group (KBA), a 200 year old printing firm has said that the company has decided to evolve over time and shift their focus to printing responsibilities. He adds that there is some level of internet printing and e-commerce that is also boosting business. "Packaging is the only sector where we realised an annual increment of 4 to 6 per cent in revenue. In this region, we see more supermarkets and other retail outlets opening and this will require more carton boxes," said Mr Sparbert.
Mr Sparbert continues to report that there has been a subtle drop in printing in the same time-frame while packaging has been on the up-and-up. These changes, he said, have also come as an opportunity for its after sale and support service department since there are many firms seeking upgrade on existing printing materials. For Gazelle Limited who solely distributes printing and packaging brands such as KBA, Meccanotecnica, Kolbus and Perfecta, a growing middle class
Source : www